Shortly after my last post, and after Pete's orthopedist reviewed the results of the MRI, Pete was advised to stop taking the antibiotics that (we believe) abated the recurrence of his knee infection. We looked for swelling, redness and pain to develop. He continued with physical therapy. One day he noticed some bruising and swelling. A visit to Dr. Marder and Dr. Holland was arranged. It seemed Pete strained a posterior ligament, probably during PT. It was not evidence of an infection. We thought we were out of the woods. Then, a week later, with another onset of redness and swelling, and another visit to our orthopedic team, the knee did show signs of an infection and we all agreed that those pesky sutures needed to come out.
We spent a morning at the UCD Outpatient Surgery Center (11/13). A week later, our follow up visit was very encouraging! Pete will start over with wound healing and physical therapy, but this time everything should progress more quickly since the patellar tendon is well healed. We are truly grateful to Dr. Marder and to the "insiders" that facilitated this referral. Sometimes who you know is just as important as what you know. (Thank you, Bebe and Tanya.)
Before the surgery, we were able to fit in a visit to our remote and rustic family cabin. It was built in 1945, in the Stanislaus National Forest, near the Carson Iceburg Wilderness (north of Yosemite National Park). I can remember a time when the stove was wood-burning! I've been vacationing at this cabin since I was diapered, so I can truly state that this place holds a lifetime of memories!
While we were still in Connecticut, the Donnell Fire broke out (8/1, near the Donnell Reservoir and near our cabin), roughly 8 miles to the north, burning more that 36,000 acres and destroying 54 structures, including the iconic Dardanelle Resort. The terrain and wind took the destruction further north, away from our cabin tract.
Pete and I drove through some of the burn scar, seeing acres of ashes and miles of charred pines and blackened manzanita, even some puffs of smoke proving that the fire was still smoldering. We were saddened for those that spent decades of summers enjoying their cabins or campgrounds in the area. We returned to our own "small slice of heaven," happy to have been spared, and feeling fortunate to savor the scent of the forest, hear the bluejays and the breeze blow gently through the tall pine trees, and watch the shadows grow longer as the sun set. We poured a glass of wine, sat on the back deck, and shared our thoughts of gratitude for our retreat in the woods.
The first Saturday in November we attended the annual Hanot Foundation fundraiser. This "Sip & Savor" event was held at Peltier Winery and featured international hors d'ouvres, paired with featured wines, to compliment the purpose of the evening, namely, raising money to support the mission of this amazing non-profit organization. The Indian Summer weather was perfect, the atmosphere was romantic, the food and wine portions were generous, the live musical accompaniment was soft and mellow, and the auctions (silent and oral) proved fun and effective. We mingled and met some really awesome people, and we came away feeling very blessed to know that this organization will exist long after Kim's needs are met.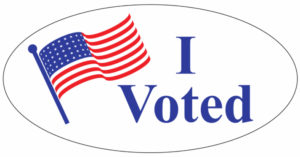 We fulfilled our civic duty and voted in the Midterm Elections. (I spent hours studying the issues!) I was summoned to Jury Duty (the week of Thanksgiving) but via text message I learned that I was excused for this year. (Gotta love the new government technology!) The freedoms we have in this great country come with some responsibilities. I wish every citizen appreciated our freedoms, understood our constitution, exercised their right to vote and met their civic and moral duties. ("You may say I'm a dreamer…" – John Lennon.)
Our Thanksgiving Dinner was extra special, hosted by daughter Amy. Three generations of opinionated women dominated the decisions regarding preparation and plating, but in the end, we all agreed that the only thing that mattered was to have family together and tummies satisfied. As usual, we cooked for three times as many guests as were expected, and as per Standard Operating Procedure, many food containers were filled for several take-home meals.
This post would not be complete without acknowledging what recently happened just 100 miles to our north. The most devastating wildfire event in California history: the "Camp Fire" burned more than 153,000 acres, destroyed nearly 19,000 structures, killed 88 civilians (so far, expected to rise), with more than 200 still missing. Pulga and Paradise are communities just like ours, in the Sierra Mountains, rustic, remote, pristine and …vulnerable. Most folks in our area understand the risk. We live and prepare accordingly. We have insurance, defensible space and "Go-Bags." We know our escape routes and emergency contacts. We have stockpiled food, water and fuel. Most of our important documents are digital. We may not quite meet the definition of "survivalists," but we are ready for most emergencies.
Unfortunately, many affected by this recent tragedy were not prepared, and those that were could not outrun the unprecedented rate of spread due to the high winds. Businesses are destroyed, a hospital burned down, schools are gone. Thousands remain homeless and unemployed. Many cannot start over. These folks need our prayers, our generosity and our humanity to see them through this crisis. I encourage you to visit the Butte County Recovers website to learn more about this community and how to help.
As you scroll through the Photo Gallery (below), understand that fire is a part of our culture. It is always on our minds. (Much like hurricanes in Florida.) We love where we live, we accept the risk, we prepare as best we can. This year, we pray for extra ordinary help for the survivors of the Camp Fire and surrounding areas.